Layer, People, Layer!
Hi, readers!  Long time no talk, my friends!
I've been thinking a lot about layered rugs these days.
Like this!
I'm basically telling nearly every client these days to layer, and I often show them the picture above to try to illustrate how it might look.
But why??   Well, layering instantly takes your room up a notch.  AND it makes a room feel more dressed up and more cozy, all at once.
Here's my attempt in my own living room.  You can see a faux zebra leg sticking out.
Via
Cowhide (or a faux zebra) layered over sea grass is my favorite look these days.
This is a great example:
Very beachy girly!  I LOVE it!
 Nice, neutral living room.   Wouldn't you just feel like a total adult if you owned this living room?
This is Lauren Liess' old master bedroom.  Fresh and light and au naturel. 


I've had some people feel squirmy about cowhide / faux zebra rugs though, and I totally get that.
A nice shag rug (sometimes also known as a Flokati) can be a great alternative.
Like this:
Via
Or this: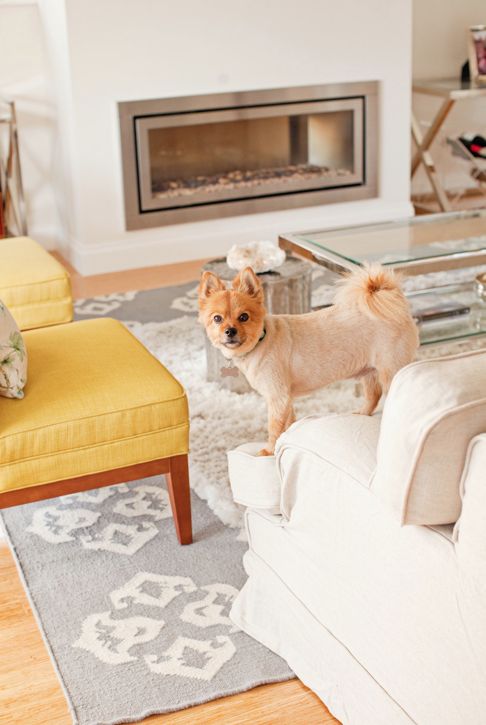 Via
And hello!  This is a fine example of a patterned flatweave rug with a shag layered over it.  Not everything has to be sea grass.
You may already know that I'm officially nutso over Beni Ourain Moroccan rugs.
Awesome example below:
Via
There's also the whole Morrocan rug, patchwork Boho thing going on right now:  
Via
But I think my personal style might be a little more buttoned up:
Via
 Swoon!