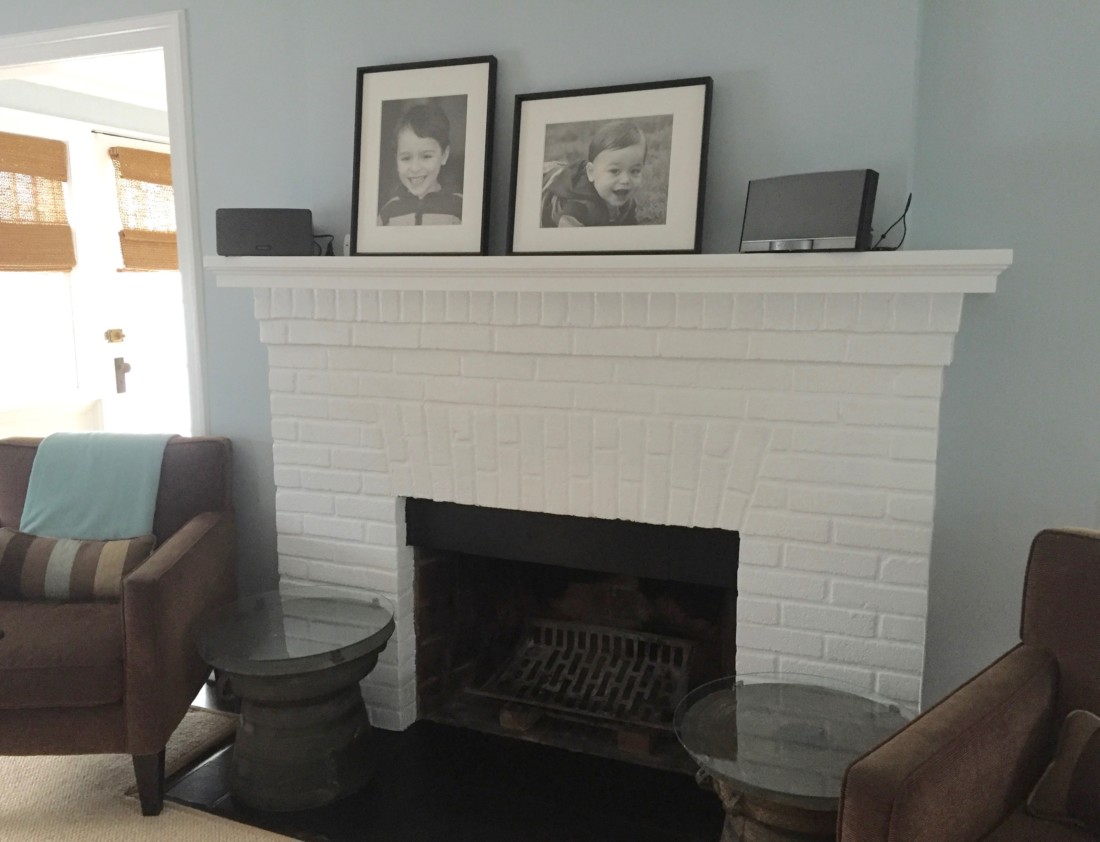 Should I Paint my Fireplace?
I hear this a lot from decorating clients and blog readers: "Help!  I hate my ugly fireplace!  But I can't possibly PAINT IT, right???"
I'm here to tell you that if you have an ugly brick fireplace, it is okay to paint that ugly brick fireplace.  I give you permission!
My friend and client Jocelyn just had this very dilemma:
Her fireplace is actually really nice!  It has great bones.  But the red brick (and the orange tiles in front of the fireplace) stuck out like a sore thumb and made the room feel dated.
We painted the brick white, and the tiles black, and voila!
Nice, right?  And she didn't have to spend a fortune getting a marble overlay or a whole new fireplace.  It's a simple, straight-forward solution.
Actually, now that I think about it, here's another fireplace I did recently.  I ALSO encouraged this client to paint the tiles in front of her fireplace black (it's becoming a theme…).
Here's her before:
And the after!
I really LOVED this whole living room redo, by the way – you can read more about it here.
Okay, in an ideal world, we would have put in a thick, reclaimed wood mantel, gussied up the wall a bit more… but because we were really trying to save on dollars, I had her paint those unsightly orange tiles a nice black, and we then painted the whole fire place wall a darker gray to make it pop.  So budget…and so beautiful.
By the way, you can use "normal" paint for the bricks on your fireplace, and for the tiles I recommend something heartier.  Check out the tutorial that we used.  The secret is to use garage paint!